What Happened in 2020 East Cobb Real Estate?
Here's a quick recap of what transpired in our 2020 real estate market.
Want to sell your home? Get a FREE home value report.
Want to buy a home? Search all homes for sale.
Read About Our Covid-19 Buyer and Seller Protection Plans
What all went down in the 2020 East Cobb real estate market? Here's a brief refresher:
It might surprise some of you that sales rose by 38%. People were definitely still buying homes in 2020—during a pandemic! However, it probably won't surprise you to know that listings were down by 48%. This was a recipe for an increase in the average sales price, which, in fact, rose by 6.8%. In the price point under $650,000, prices probably increased by 14% or 15%, but in the luxury category, prices rose at a much slower rate.
Homes are currently spending an average of 24 days on the market, which is down by 31% over last year. Throughout the health crisis, people wanted to spend less time on the market and have fewer strangers coming through their homes. However, for people who did have to reduce their home's price after going on the market, their days on market was actually over 100 days! 2020 showed us that even though sales prices were up and inventory was down, it was still possible to overprice your property and linger on the market for months at a time.
"People were still buying homes in 2020—during a pandemic!"
Finally, in December, we saw the number of pending homes go up by 9%, which sets us up for a strong January and February market.
If you have any questions about the market or your specific situation, please feel free to reach out to us. We'd love to help you. In the meantime, keep on the lookout for all of our awesome seller workshops, where we give tips, tricks, and strategies for how home sellers can maximize their advantage even further in this market.
Register For Home Seller Workshop Below
Please note - if you can't make it to a date but want to focus on one of these topics, just register on the date you CAN attend and add a note in your order form.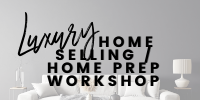 Luxury Focused Home Selling / Home Prep Workshop
Wednesday, January 20th
7:00 - 8:30pm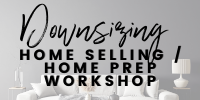 Downsizing Focused Home Selling / Home Prep Workshop
Thursday, January 28th
7:00 - 8:30pm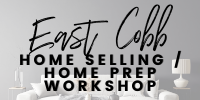 East Cobb Focused Home Selling / Home Prep Workshop
Tuesday, February 2nd
7:00 - 8:30pm