Should I Buy Now or Wait for the Market to Cool Off?
Here's what buyers should consider before deciding on the right timeline.
Want to sell your home? Get a FREE home value report.
Want to buy a home? Search all homes for sale.
Buy the Home You Want with a Cash Offer
Should you buy your next home now or wait for the market to cool off just a bit? First, think about your current living situation. Is it painful enough that it makes sense to buy now? The buyers we're working with want more space, more land, and a variety of other things and see the opportunity now to make a move while interest rates are still low.
If you are going to buy right now, there are a few ways you can make sure you stand out in a market that favors sellers:
1. Make sure you get through the pre-approval process with a well-known lender.
"Relationships are more important than ever in the real estate industry."
2. Partner with an agent who has a wide network of real estate colleagues. You want to hire someone who people want to work with. Relationships in the real estate business are more important than ever.
Finally, remember that the list price is not the value of the house. You have to think a little differently in this market. The list price is just a number to get people in the door. The true value of the home is what you're willing to pay for it at the end of the day.
If your current living situation is painful enough to warrant a move or you have any questions about buying a home, don't hesitate to reach out via phone or email. We'd love to hear from you and help answer any questions you might have. We look forward to hearing from you soon.
Register For Home Seller Workshop Below
Please note - if you can't make it to a date but want to focus on one of these topics, just register on the date you CAN attend and add a note in your order form.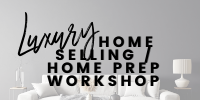 Luxury Focused Home Selling / Home Prep Workshop
Wednesday, January 20th
7:00 - 8:30pm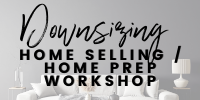 Downsizing Focused Home Selling / Home Prep Workshop
Thursday, January 28th
7:00 - 8:30pm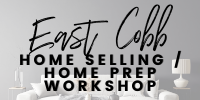 East Cobb Focused Home Selling / Home Prep Workshop
Tuesday, February 2nd
7:00 - 8:30pm