Our First Time Homebuyer Story!
We took the plunge and bought our first place!
My husband and I relocated to Metro Atlanta 3 years ago and what we thought was going to be a temporary move, turned into a permanent stay for us! We had been living in a condo, reluctantly and though we'd looked online at several places ... to rent, we always found a reason to stay put.
Fast forward to October and an opportunity came up for us to move out of our condo. (woohoo!) On the prowl for a new place to live, we were stunned at how much rent had gone up in the last three years. We saw places that were much smaller than ours and weren't as updated for much more than what we were paying. Needless to say, we were feeling very discouraged and weren't sure what to do at that point.
Thankfully, we have a very supportive family and after speaking with them, they finally convinced us that buying a home was going to be the best option for us. Even though I've worked in the 'real estate world' for over 6 years, I still didn't see myself buying...ever. I've always been a bit of a nomad, making any house we've lived in, our home.
I never wanted to be tied down anywhere...
I didn't want to give up our freedom...
I was fearful of replacing appliances (or anything for that matter!) and not having the money to do it...
How could we possibly get approved for a loan?
We didn't have 20% to put down...
We didn't have extra money sitting anywhere for repairs...
What if...what if...what if...???
Have YOU ever felt the same way???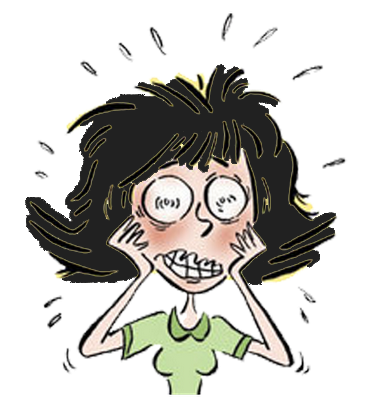 Well...it was finally time for me to put on my big girl pants and 'just do it'.
My husband was fully on board and was ready to be a homeowner! After speaking with our team leader about potential options, we officially started the process of searching for a place that we could call home.
And it all happened....FAST!
Even though I see/hear our client's stories on a daily basis, it's never quite the same until you experience it yourself.
Our first step was to reach out to our team's preferred lender, Mark Daker. He was ultimately going to determine whether we could afford a place of our own and if so, what we could afford.
We were so grateful that we had him in our corner. He answered every single question we had, no matter the time of day and created an interactive spreadsheet for us so we could see an estimate of what the numbers were going to be.
As a first time homebuyer, it was important to us to pop in the monthly payment that we were most comfortable with and from there, we could adjust the price point, down payment amount, add in HOA fees, etc.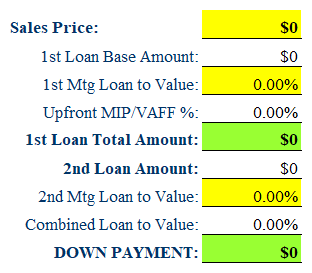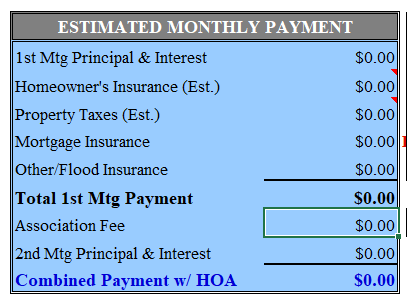 Once we were pre-approved, we were able to start searching for homes!
We knew we wanted to move closer to my husband's job but we weren't familiar with the surrounding area whatsoever. We searched online for single family homes, condos and townhomes and decided that a townhouse living situation would be best for us to start building equity.
Our plan was/is to live in the townhouse for a few years, then rent it out so we can buy our dream home!
We worked closely with our Realtor and her showing assistant to find the most compatible places. We put in offers on a couple of properties that ended up falling through, because we were outbid. We started to get discouraged but our Realtor was right there beside us to reassure us that we'd find something. So we pushed through and found the perfect place!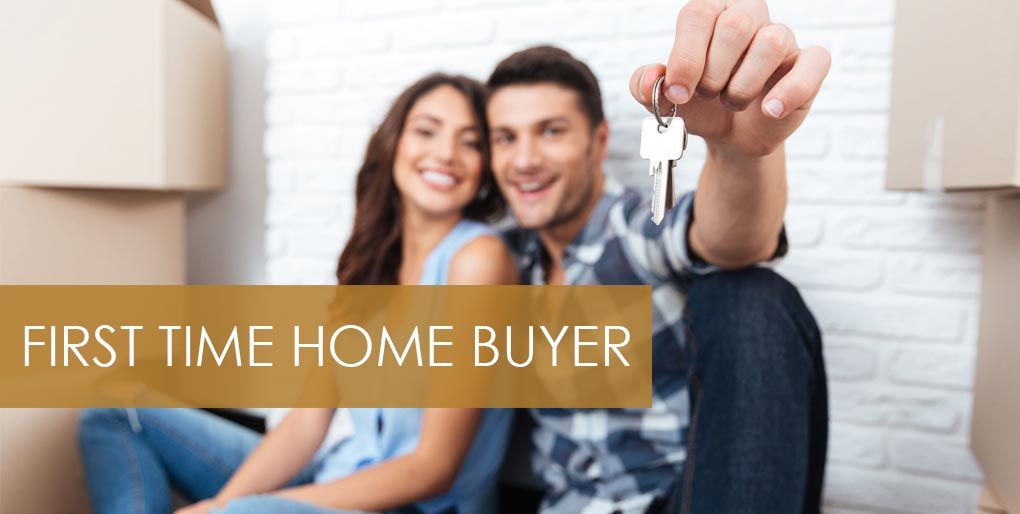 As the Marketing Specialist on our team, I don't necessarily see every system that we have put into place for our buyer and seller clients. Throughout this process, I had the opportunity to see exactly how our team operated at full capacity.
I truly can't speak highly enough about our team's procedures throughout the entire buying process. Our Contracts & Transactions Manager, Hailey, jumped right in, 'introducing' herself through video and letting us know what our next steps would be. She stayed in constant contact with our Realtor, our lendor, our closing attorney...everyone involved in the transaction.
From the time we started searching for homes, to going under contract and getting to the closing table, I can confidently say that our team helped us every single step of the way. There wasn't a single time during the process that we felt we weren't communicated with quickly enough or weren't given direction in the appropriate amount of time. Our team made it as seamless as possible!
If you're fearful of buying a home for the first time, please allow our team to sit down with you and provide you with all the facts. As much as I saw myself renting for life, this truly was/is the best decision we've made to help build our future.
Our team has helped over 1,000 families find and sell homes and we'd love the opportunity to help you too! Learn more about our team here or read reviews about our rockstar team members here!