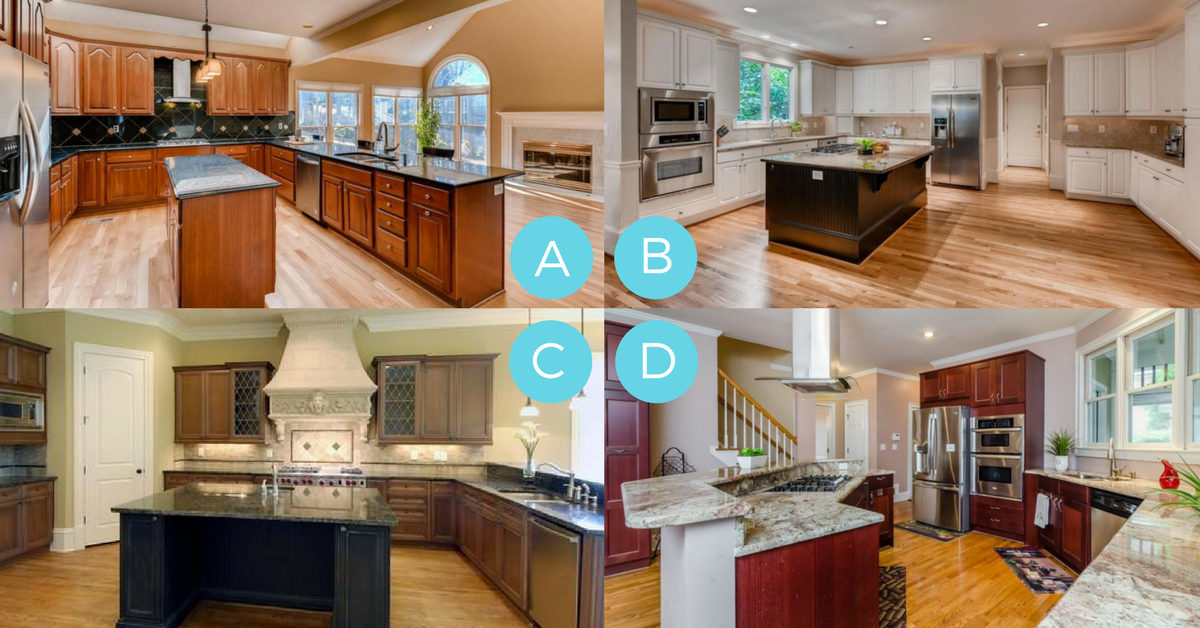 Which kitchen best suits your needs?
A. Open to living area with fireplace
B. Plenty of space for entertaining
C. Large island & lots of counterspace
D. Angled Kitchen with natural light
What would you add or change to any of them?
Click the address below for information about each of these homes!
C - 1200 Windsor Estates Drive