3 Factors That Drive Housing Affordability
What drives housing affordability in today's market?
Want to sell your home? Get a FREE home value report.
Want to buy a home? Search all homes for sale.
Buy the Home You Want with a Cash Offer
If the past year has taught us anything, it's that where we live is more important than ever. As a result, some renters and homeowners are reevaluating their spaces and are considering jumping into the housing market.
In many markets, prices are soaring, and inventory is half of what it was at this same time last year, which was already at historic lows. That has some buyers feeling like they've been priced out of the market before they've even jumped into it. Understanding how housing affordability works may help people determine the optimal window to enter the market and give them the confidence to buy in this market.
The three main factors driving housing affordability are mortgage rates, mortgage payments, and home prices. The National Association of Realtors uses these three factors to determine the housing affordability index. The higher the index, the more affordable it is to purchase a home.
" Buying while interest rates are low gives you continued affordability over the life of your loan. "
At 1:20 in the video above, you'll see a graph showing the index back to 1990. As you can see in the graph, homes are more affordable now than they've been at any point since the housing crash, when distressed properties like foreclosures and short sales dominated the market.
So why are homes more affordable today? The main factor is today's continued low interest rates. Buying while interest rates are low gives you continued affordability over the life of your loan.
If you feel like you're ready to buy, purchasing a home this summer could save you a significant amount of money based on the housing affordability index. Don't hesitate to reach out to us for any of your home-buying needs. We'd love to help you.
Register For Home Seller Workshop Below
Please note - if you can't make it to a date but want to focus on one of these topics, just register on the date you CAN attend and add a note in your order form.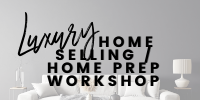 Luxury Focused Home Selling / Home Prep Workshop
Wednesday, January 20th
7:00 - 8:30pm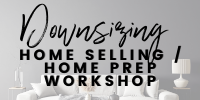 Downsizing Focused Home Selling / Home Prep Workshop
Thursday, January 28th
7:00 - 8:30pm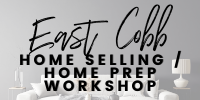 East Cobb Focused Home Selling / Home Prep Workshop
Tuesday, February 2nd
7:00 - 8:30pm